[Event Review]

AYF Thursday Dialogue: Smart Transportation and Rationalisation of Traffic Distribution among Three Road Harbour Crossings
Thursday Dialogue is a year-long initiative to inspire, empower and connect young professionals with experts and industry players, to identity and address challenges in the society. We hosted around 60 members and explored Smart Transportation and Government proposals in fixing traffic for Three Road Harbour Crossings with four distinguished speakers on Mar 28.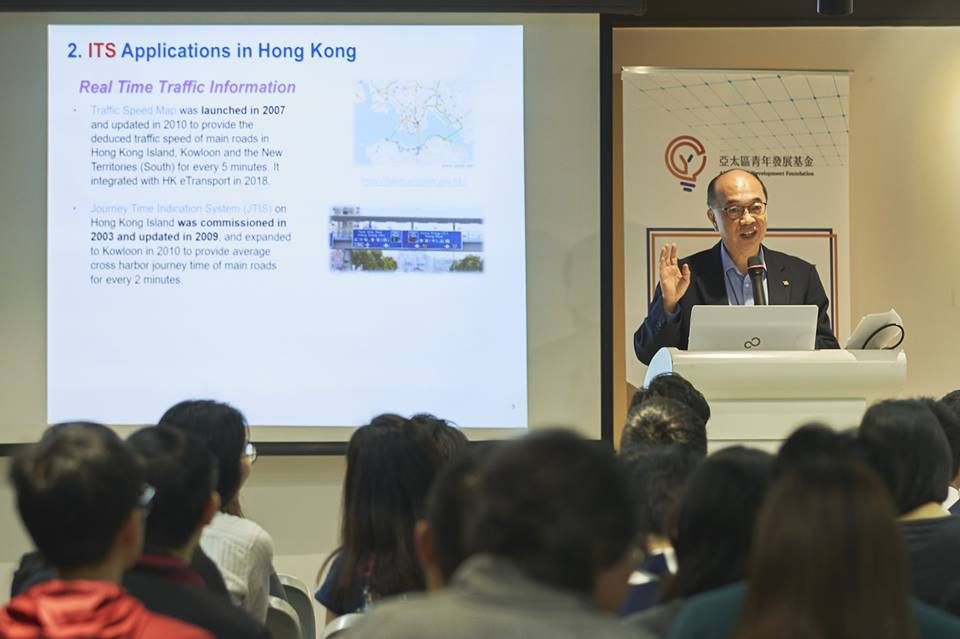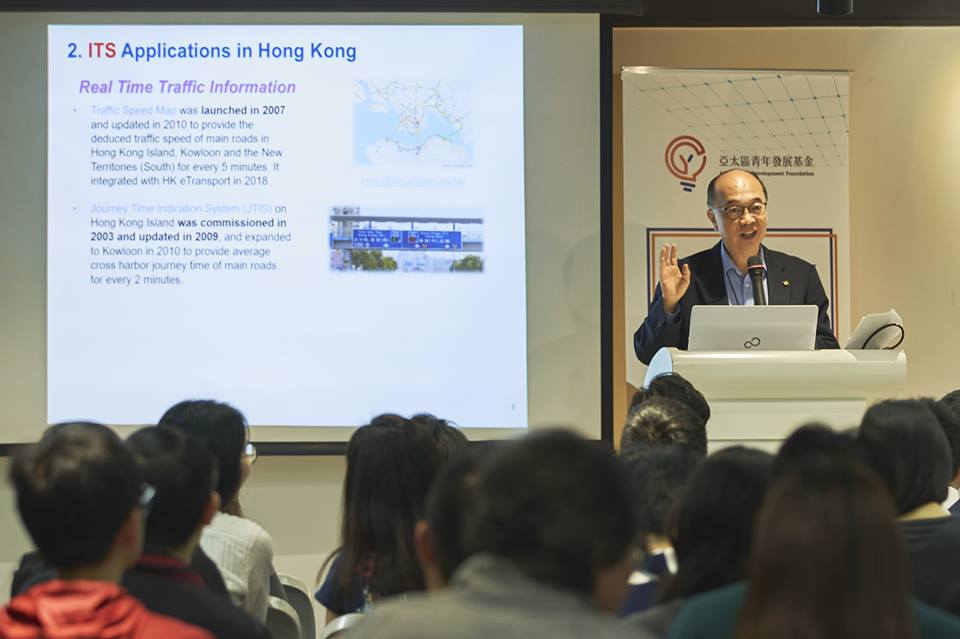 Scholars shared his insights and analysis on the capacity of the city transport and cited global and regional model for reference. Transport management specialists illustrated the correlation between operational cost and revenue and inspired the audience to think about whether the existing model and proposed proposal are workable or not. Political leaders offered their unbiased views and urged the Government to take everything into consideration.
Special thanks to Hong Kong Productivity Council for the venue support which plays an important role in carrying out a successful programme!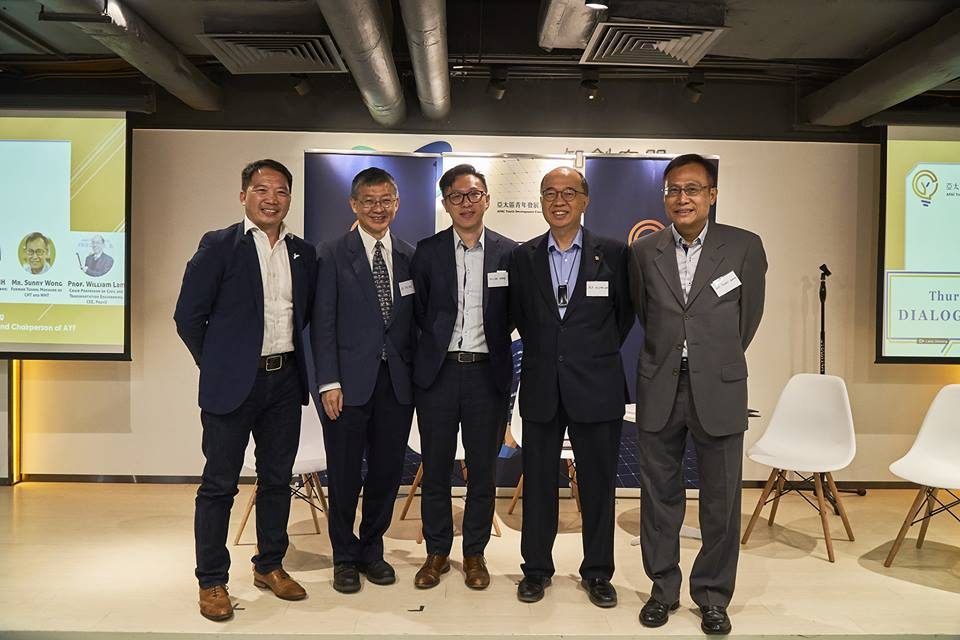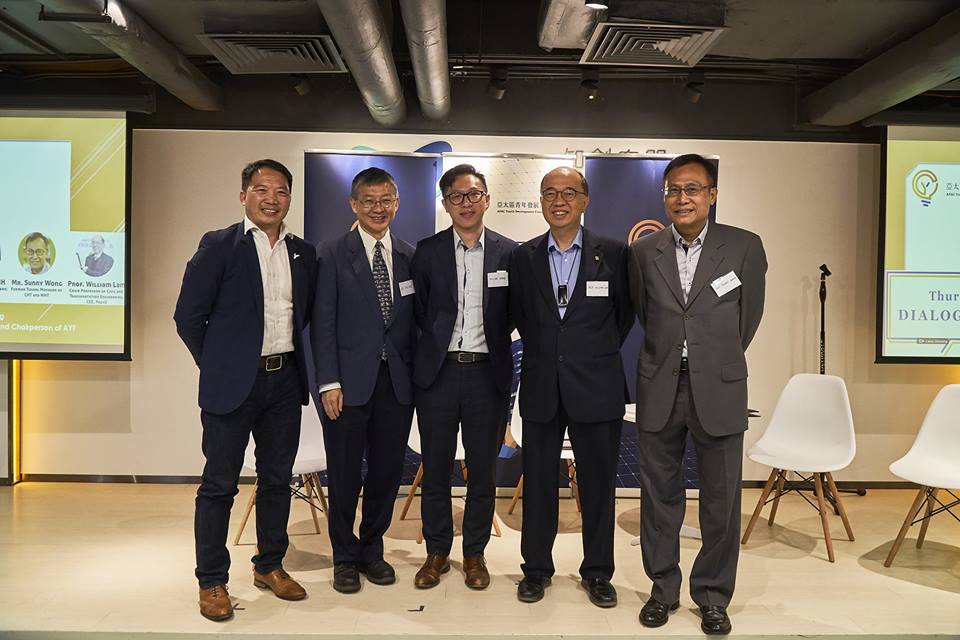 (From left to right: Dr. Tim Hau; Principal Lecturer, Faculty of Business and Economics, The University of Hong Kong ; Hon WU Chi-wai, MH; Legislative Council member; Chairperson of the Democratic Party; Wilson Wong; Co-founder of AYF; Sunny Wong; Former Tunnel Manager of CHT and WHT; Prof. William Lam, Chair Professor of Civil and Transportation Engineering, CEE, PolyU)